I got the opportunity to work on these LeapFrog titles: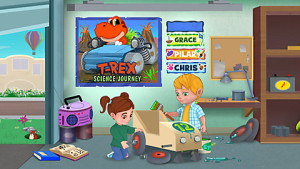 Get Ready for Kindergarten: T-Rex Science Journey
Buckle up for a dinosaur driving adventure! Help Ty the T-Rex equip his car to travel across six different worlds and five increasingly difficult levels so he can deliver invitations for Terry the Pterodactyl's birthday party! Choose the right car parts to help Ty clear obstacles, and learn about physical science through problem solving and experimentation.
To listen click here.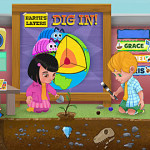 Get Ready for Kindergarten: Rocks and Roly Polies
Discover Earth science with the adorable and fun Roly Polies. Roll through their underground world and learn about rocks and minerals. Then, join four kindergartners in the garden, and help them find incredible materials hidden just beneath our feet!
Click here to listen.
Barack Obama – For All
I created the music for this 2012 Barack Obama internet campaign ad directed by David Gordon Green (Halftime in America, Pineapple Express. Snow Angels, George Washington) and edited by Hank Corwin (Tree of Life, Natural Born Killers, Moneyball). The piece was produced by Bobby Hershfield  and John Swartz of SS+K.
I got the chance to work with artist and animator Tom Westerlin on this introduction piece to "Ongo" a news aggregator service. Sound design by Jim Lively.
https://vimeo.com/47484404