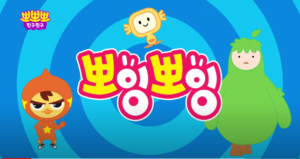 Featured Music – ABC Songs for Popopo
I had a fun time working on a series of 13 songs, teaching the ABC's to kids in Korea. The songs are currently being broadcast on the show "Popopo", a children's show that has been airing for 32 years on MBC in South Korea!
Here is an example: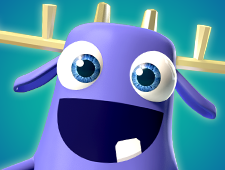 Featured Project – Math Tango 2: Starbase It was a pleasure to work with Originator Kids and Intonic, to create music and sfx for Math Tango 2: Starbase. This math app focuses on multiplication and division with the help of some seriously fun space music; and you get to interact with some really great monsters and robots.
Here are some in-game videos:
Math Tango 2: Starbase – Group Dance

Math Tango 2: Starbase – Main Theme

Songs With Kids By Kids
These songs are written for kids, with kids. I collaborated with elementary school kids to help the come up with ideas. I turned them into lyrics, then put music to their lyrics.